Andy Parker & the Internationales - Mirrorball
Streams, Downloads & Track Previews
Mirrorball:
The journey that started on Burn With A Brighter Flame, the first CD by Andy Parker & The Internationales (also available on Into The Red Records – London and CDBaby) now continues with Mirrorball.
"We wanted to use the idea of the instrumental as a movement across an imaginary landscape, evoking a mood, rather than just playing a tune," said Andy, when I caught up with the band last week. "We're trying to give our music a wide-screen sound, if you like…'"

A central theme of Andy's first three albums has been that cinematic quaility he develops, but since forming The Internationales this has become ever more intensely focused, first with the …Brighter Flame album and now with Mirrorball, their second CD release.
Cruising through timeless melodies such as Joe Meek's iconic Telstar and their own dreamy Lying on The Beach, the Internationales can shift gear easily, evoking a 70's disco night in London, with Dancing Under The Mirrorball (At The Empire Leicester Square) and yet still conjure up a monochrome Guitar Noir mood on Who's That Knocking, defining the sonic space that surrounds them so effortlessly, with their broad spectrum of music.
BTW for those listeners who caught their seasonal, single version of Telstar (A Slow Blues For Christmas) in December, on Mirrorball you can now hear it as it was originally recorded, back-to-back with Do This Instead, a country-soul influenced composition written by the band.
Once again moved by Latin grooves they have produced the lively Mi Casa Es Su Casa, an atmospheric yet energetic ramble that pushes Andy's acoustic guitar well to the front, replete with castanets and hand-claps! (Pedro would like it known that he is always available for parties!).
And to close the album they delved into another part of their musical past, a return to the evocative world of those 70's venues, the Marquee, the 100 Club and the smoky, packed pubs that sprang up on every London corner, with a bluesy groove featuring Lowrey organ and Rhodes, underpinned by Duncan's cool bass dub vibe, entitled In the Early Hours of the Morning…
On this collection, the band have been able to work with friends old and new. Pedro Ortiz, Mexican ace percussionist is joined by the versatile drumming talents of Tom Cambate, recently seen behind the traps for Taktylos, among others. Bringing an enhanced dimension to the band's sound is Taktylos' leader Rod Arran, the EWI-man, and his Extraordinary Rendition horn section – with Rod, this was a chance for both Andy and Duncan to renew their old acquaintanceship with this outstanding player and composer – a return to their collective past in the musical melting pot of Dalston, waaay back in the day…
Andy Parker & The Internationales would like to take the chance to thank all those who have generously supported them by buying the tunes, streaming and downloading the music since the band first formed, as well as welcoming aboard new listeners. Let's try and make this album as successful as the last one!
Charles McFarlane – Into The Red Records – London 2018
Andy Parker & the Internationales - Who's That Knocking (Mirrorball)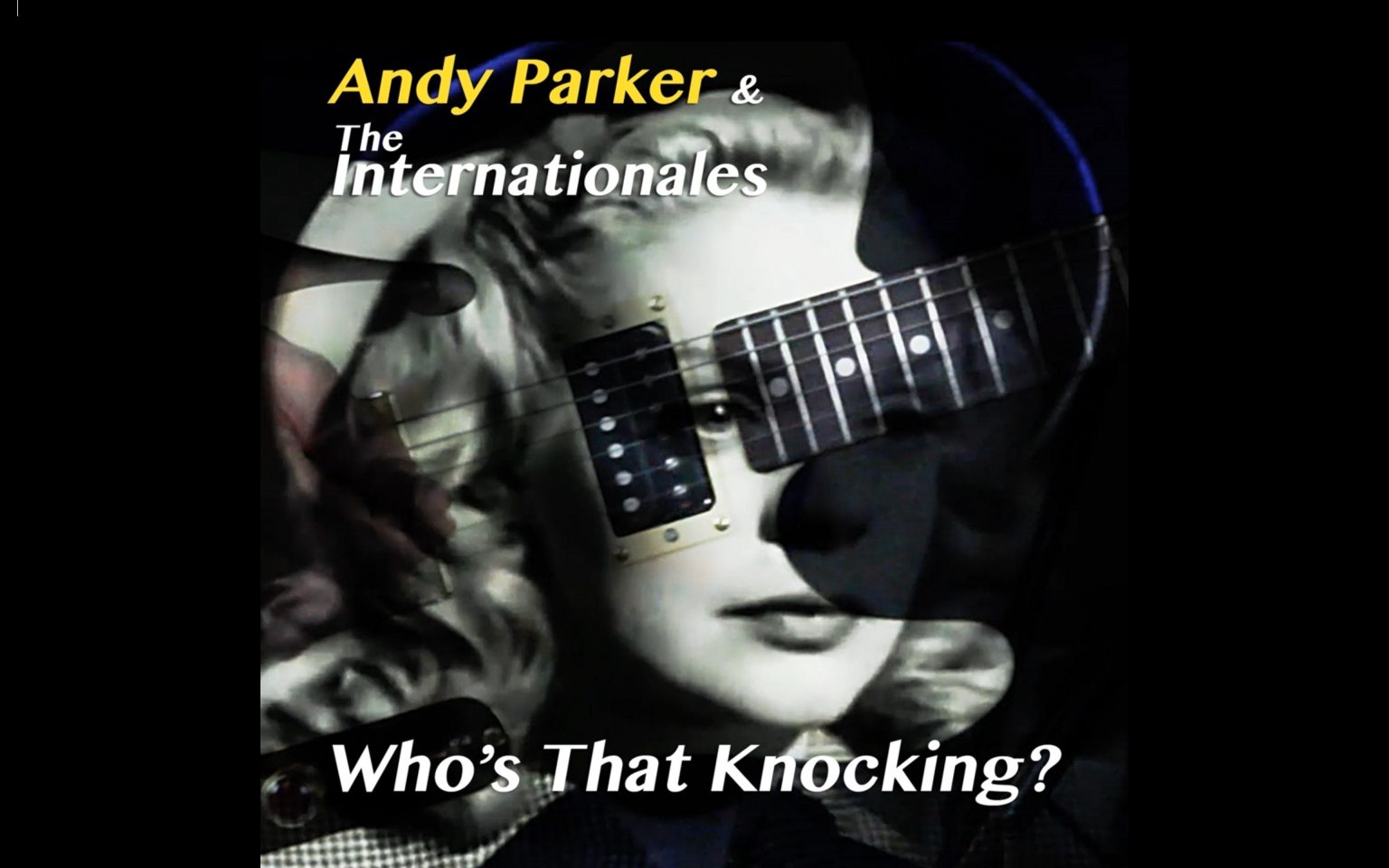 Join The Into The Red Mailing List: